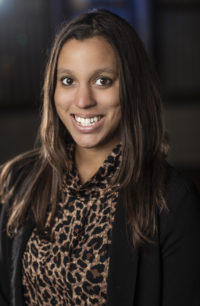 Rachel was born and raised in Binghamton, New York and lived in the East Coast for the majority of her life. She attended Johnson City High School where she played basketball and lacrosse. Along with playing sports, Rachel became a part of the Johnson City Marching Band. She was a color guard member and got the chance to attend many field contests and entered district competitions with bands from around the state. Ultimately, she formed part of the winning division for her school in the New York State Band Competition held in Syracuse, NY. She was proud to victoriously represent her school in a national competition with many talented bands from across the country.
Currently, Racheal has resided in California for almost a year. Her desire to start something new in a different state has led her to launch a career with DDI Consulting, Inc. She has found a passion in the administration role and loves the opportunity she has to help people grow. Racheal has always enjoyed helping others and is motivated by the opportunity to make a difference  not only in her life, but in the lives of the people she works with.
Outside of work Racheal likes to take on new adventures. She loves listening to music, camping, hanging out with friends at the movies or going bowling. In the near future Racheal hopes to travel different parts of the world to learn about new cultures and experience life from a different perspective.
Since he was eight years old he lived all over the state; New York City,  Manhattan, Queens, and even Rhode Island.